biomedia
^
Biomedia is a specialist film production company with a focus on
science, technology and agriculture.
At 25 images per second
film has huge capacity to communicate.
Biomedia is owned and operated by Matt Woods. Matt is a biological science graduate who majored in botany, zoology and archaeology. In 1995 he did honours and chose an alpine ecology project in the department of zoology.
After university Matt spent four years at the Scienceworks Museum in Melbourne developing and delivering media products for schools and general audiences. He was responsible for communicating science and technology in a way that was both interesting and accessible.
Prior to starting Biomedia in 2001, Matt worked in the private sector as a production manager and at the ABC Natural History Unit as a researcher.
With over 16 years experience as a cinematographer, Matt is a full member of the Australian Cinematographers Society.
This year (2017) Matt was invited to work on ABC Catalyst series 19 as a researcher producer on a one hour special about twins; due to broadcast in early 2018.
Production means

quality images and sound.
Biomedia is a commercial film production company that provides innovative media solutions to help clients with their communication needs. With specific expertise and experience in science, technology and agricultural film making, Biomedia produces content ranging from news stories to television commercials and science films.
From script writing through to final delivery, Biomedia is a production business that works with clients to provide an end-to-end film solution.
Project management
scripting
filming
post production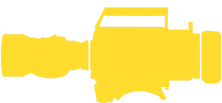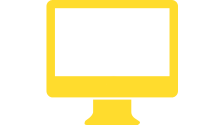 pre-production
production
post-production
By getting the detail right in pre-production, it gives a film the best opportunity to realise its potential. This phase includes researching, deciding on production style, writing a script, organising locations and scheduling.
Biomedia creates a production report that evolves with the project and acts as a blue print for the process. Having a detailed document is critical to ensure success in the production process.
The production phase is where all footage is filmed, voice overs and music are recorded. Depending on the project, Biomedia will have soundtracks written and performed by professional musicians specifically for each project
Acquiring high quality footage is a critical step to ensuring a professional look. This is achieved through quality cinematography and professional film equipment.
Post-production is the phase where all the material comes together. This phase involves editing, motion graphics, animation, sound mixing and mastering.
The editing phase is broken down into a rough edit and final edit. Biomedia advises clients to be involved in the rough edit phase to ensure the messages and content are in sync with the communication objectives.
Good communication is
good business.
You have questions
Biomedia has answers.